So there we were, battered old Ford Escort filled to the brim with icky diesel – this is not what you want to happen to a petrol engine, especially when you are around 1,000 miles from home – although I do believe that the result of a tank full of petrol in a diesel car can be even more dramatic.
There was much latin handwaving from the garage proprietor and proclamations of an innocent mistake.
However he didn't let me off paying for the tankful, and mysteriously produced, as if from nowhere, a number of enough 25 litre drums and a length of hosepipe and swiftly siphoned the contents of the tank into them giving him with 50 litres of diesetrol.
Unfortunately he left about 10 litres of diesel in the bottom, and the Escort ran comfortably after that for about a mile and a half before the top speed dropped to about 20 miles an hour, the engine started to bang and splutter, and it looked like the grand tour was at an end.
I had visions of being trailered back to the UK, and managed to crawl back to the caravan park where I spent a couple of days with my head under the bonnet all the while being fed Peroni and Pizza trying to clean everything out, until the top speed made 40mph.
This was still not enough to get us home again, but a new set of spark plugs and some carburettor cleaner bought at a massive italian hypermarket – the place is a petrolhead's paradise I tell you – sorted it.
With the Escort recovering its form we spent six days driving around the stunning villages on the shores of Lake Garda, then headed back to the UK, car stuffed in every available orifice with bottles of wine.
Lake Garda. Completely stunning.
We drove past Milan – which is like Birmingham with sunshine, and where they sell bottles of wine with pictures of Mussolini on them and eventually headed up into the Alps again on the Italian toll roads – which were much less expensive than I thought they would be.
The views and the atmosphere were something else. As the air got thinner the wounded Escort's engine gasped and struggled until the top speed was down to 40 mph and the missus got a nose bleed,
After the climb up the Alps we made it to the
Frejus Tunnel
which is 15 miles long and the border between France and Italy. After a serious accident in the Mont Blanc tunnel a few years before some extremely strict safety measures had been introduced.
brace yerselves kids, we're going in
Cars had to travel at no more than 40mph, which was handy for us as it was all we could manage, and had to leave a gap of 150 metres between them and the driver in front.
We had two more stops to go.
The first was just north of Avignon where my battered appearance clearly marked me down as local – I got asked for directions twice. The site was deserted, as the French holiday season had finished.
Then we headed over the mountain roads of the Massif Central to a campsite where we met our first compatriots in a fortnight
After the friendly Luxemburgers and Italians and the polite French and Germans I now realise why the British have such a boorish reputation.
The place was packed with Brits on trips to Disneyland, and they were mostly awful. There they were in France, home of the finest food in Europe, apparently, and all they wanted was chips and beer.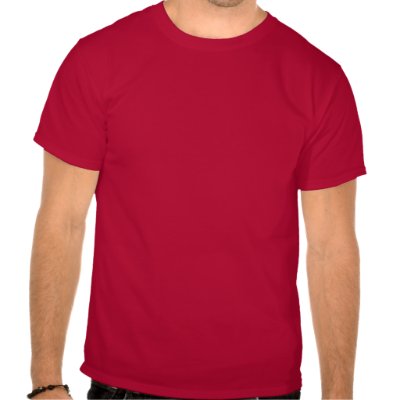 They shouted at their children and their children shouted back, and they were only interested in Disneyland and complaining that the pool table didn't work, or exchanging tips on the best way to get 50kg of Golden Virginia rolling tobacco past customs.
One thing I did spot in small towns all across Europe was the number of war memorials.
These days it is quite common to hear from whiny lefty historians that the British are obsessed about the Second World War and how it is "time to move on".
But it's not just us, because all over northern Italy there are signposts pointing to German military war memorials to this Wehrmacht regiment or that SS battalion and at the same time dedicated to the 7th Armoured Division. The Italians sell Hitler wine and Mussolini memorabilia.
A cheeky little number, but I think you'll be amused by its presumption
The French are the same – every small town we passed through had its "Museum of the Resistance", or at least a plaque reading: "On zis spot in 1943, the Maquis destroyed an important strategic German bicycle" or some such.
"Eh senor, don't tell Mr Churchill, but most of us are Spanish Communists"
Leaving Paris I finally succumbed and splashed on an autoroute toll for the run to Calais, stopping on the way at a French Macdonalds, because the kids were getting restive about the constant diet of fresh bread and great cheese and wanted something bland, and I wanted to see if you really could buy a beer in a MacDonalds – you can – this one sold 1664.
We chugged onto the ferry and spent some time being smelly in the first class lounge, just because we could, and then chugged off at the other side to be presented with customs – we got singled out by the officers who clearly figured that in such an old car we were running contraband booze and fags.
"Can you tell me where you have been sir?"
"Italy"
The look was disbelieving, but they checked the car and our documents and we were waved through, the customs officer shaking his head.
The final stretch, from Dover to the M25 was about as miserable a journey as you can have, dodging the asylum seekers who had climbed out of the backs of the lorries and were walking up the M20, and then into the ghastly traffic jams of south London, all I wanted to do was turn the Escort round and head back to civilisation, sharpish.
Sadly the trek pretty much finished off the Escort and within three months it had failed its MoT and been carted off on the back of a lowloader. Still, what a way to go.